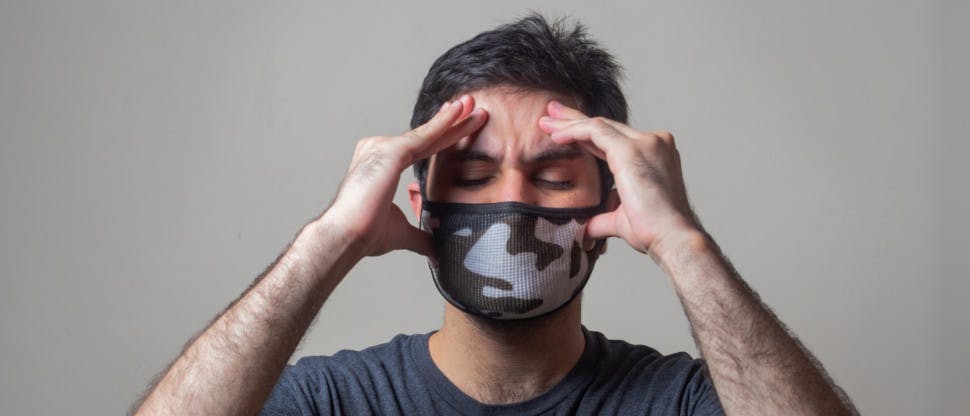 The world's leading range for the treatment of symptoms of cold and flu
The Panadol Cold & Flu range contains clinically proven active ingredients to fight multiple symptoms*
* Align with LOC SmPC
Panadol – relief from cold and flu symptoms1-10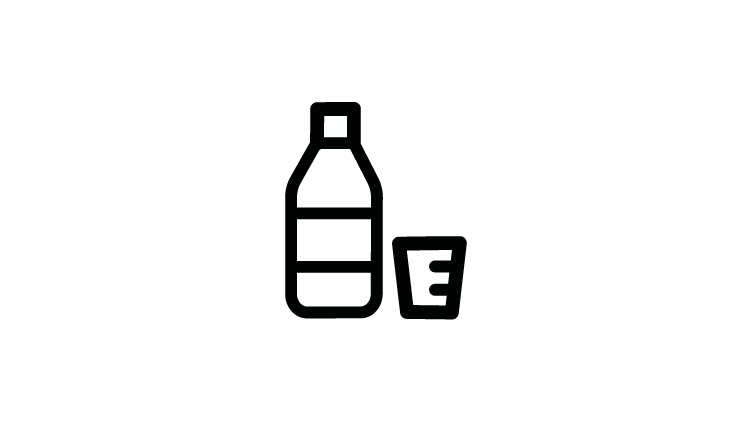 Cold symptoms relief
Panadol products relieve the eight most bothersome symptoms of colds and flu:fever, sinus congestion, headache, muscle pain, body pain, nasal congestion, sinus pain, and sore throat pain.1-10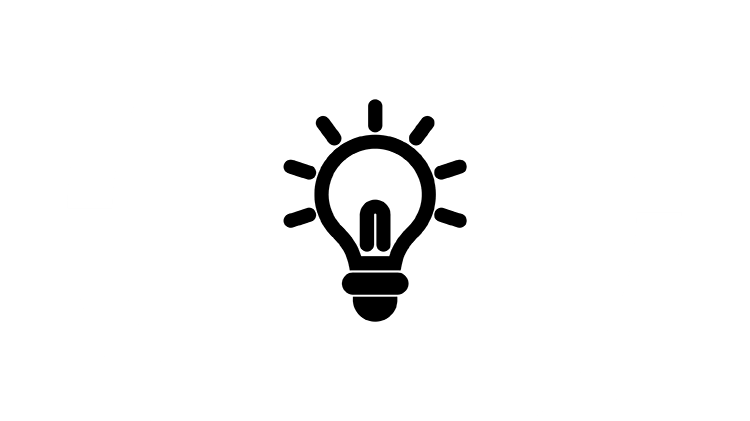 Effective combination
Panadol products are powerful, multi-action, convenient, and well tolerated combinations that are suitable for active, busy patients, who need to stay alert.1-10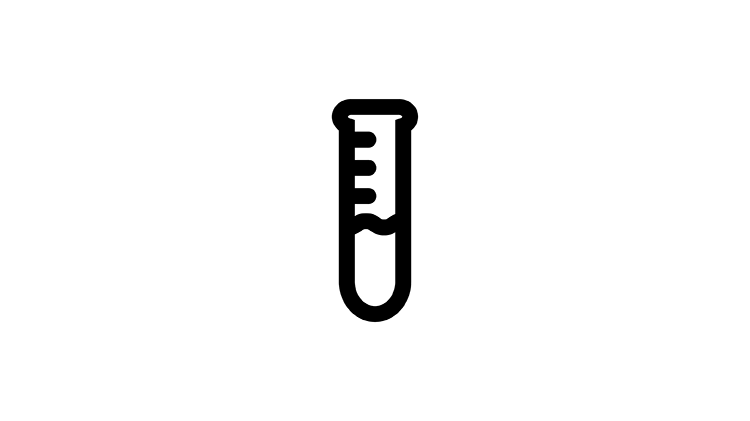 Strong scientific evidence
Multiple clinical studies, published in international, peer-reviewed journals, showed the strength of Panadol products for relieving cold and flu symptoms.3,5-10
Panadol – in-depth patient understanding
Control the most bothersome and frequent symptoms of colds and flu

Cold and flu symptoms are frequent and bothersome. These symptoms include: fever (elevated body temperature), nasal congestion (a blocked nose), rhinorrhoea (a runny nose), sinus pressure and pain (headaches), sneezing (blowing your nose often), sore throat (pain in the pharynx), and body aches (pain all over the body). The Panadol range offers various options of clinically proven products, to relieve these symptoms.1-10

Are your patients experiencing cold and flu symptoms?

Between 5-10% of adults worldwide get a cold/flu every year.11

On average, adults get 4 to 6 colds per year, while children get 6 to 8 of them.12

Cold and flu symptoms can have a major impact:

Impact on daily life

52% of people stated that a cough/cold had a significant effect on their daily life.13

Reduced productivity

People reported a productivity decrease of 26%.13

Decreased work/school attendance

Nearly 50% of people reported missing work or school for 1-2 days.13

Disturbed/poor sleep

Total sleep time decreased by an average of 23 minutes.14

Performance reduction

Reduced performance, mood, reaction time, and cognitive performance, was reported.13,15-17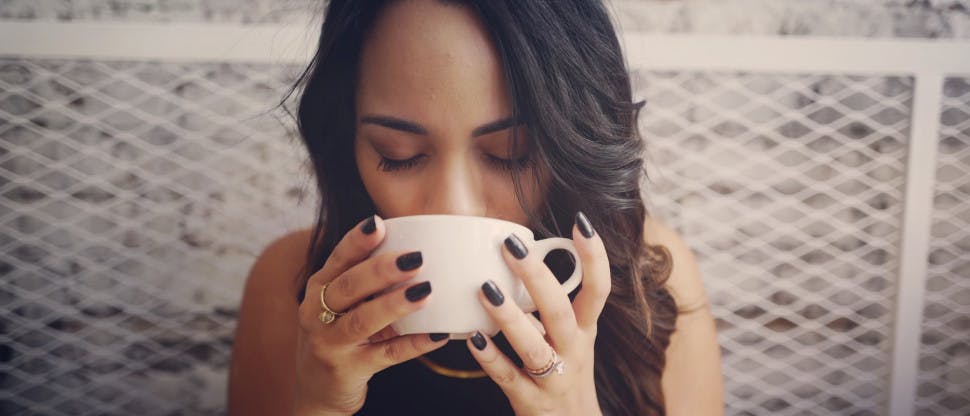 The Panadol range is specially formulated for clinically proven relief from the symptoms of colds and flu1-10
Paracetamol
Paracetamol is an over-the-counter drug used for pain relief and fever. It provides effective and sustained fever control, which starts to relieve fever in 30 minutes for up to 6 hours.3
Pseudoephedrine is a sympathomimetic drug that acts on the adrenergic receptors and causes vasoconstriction of the muscles lining the walls of small blood vessels in the nasal mucosa. By contracting the blood vessels, pseudoephedrine increases the patency of the airways and causes a decrease in the symptoms of nasal congestion.5,18
Phenylephrine is a sympathomimetic decongestant that has a potent vasoconstrictive effect on the capillaries in the nasal lining, which in turn leads to a reduction in the swelling of the nasal mucosa, thereby reducing congestion.6
Chlorpheniramine is a first-generation antihistamine used to relieve a runny nose and sneezing symptoms, to help patients sleep restfully.19
Guaifenesin is an expectorant that is suitable for the treatment of a wet cough, and is available in combination with paracetamol and phenylephrine, for short-term relief of the symptoms of colds and influenza.20-22
Caffeine is an analgesic adjuvant for paracetamol that increases mental alertness and improves wakefulness.23-25
Ascorbic acid (Vitamin C) is an essential component of the human diet. It is included to supplement dietary intake of Vitamin C. This is particularly valuable in the early stages of acute viral infections, e.g., the common cold, as Vitamin C reserves may be low at this time and the appetite poor.27
Butamirate
Butamirate acts centrally to suppress coughs.29 It also has a non-specific anticholinergic effect, and a bronchospasmolytic effect that relieves sudden muscle constriction in the walls of the bronchioles. Together, these facilitate respiratory function.29-31
The Panadol range offers clinically proven solutions tailored to individual patient needs1–10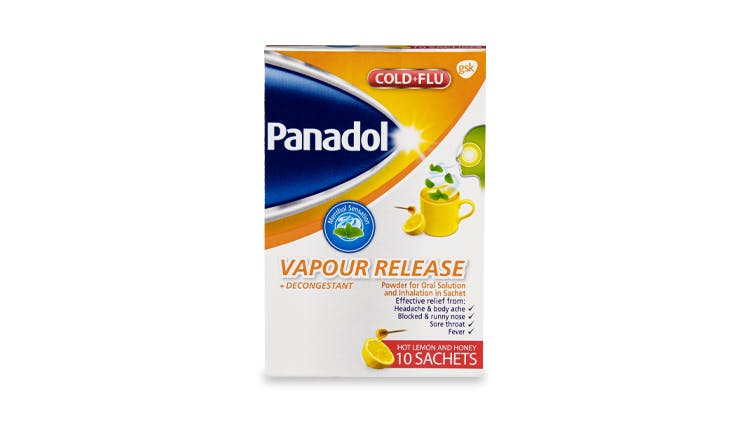 Panadol C&F Hot Liquid works as a soothing hot remedy for prompt relief from the symptoms of colds and flu, including headache, nasal congestion, sinus congestion, sinus pain, body aches, and fever.3,6,7,9,19,32,33
Key ingredients: Paracetamol 600mg, phenylephrine hydrochloride 10mg, and ascorbic acid 40mg.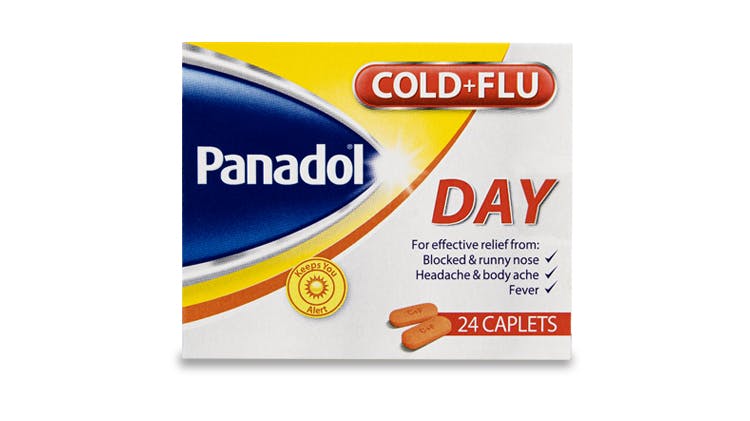 Panadol C&F Day provides powerful and effective relief against cold and flu symptoms, with caffeine to produce a synergistic effect with paracetamol.3,4,6,8-10,18-20,34-41
Key ingredients:Paracetamol 50mg, phenylephrine 5mg, and caffeine 25mg.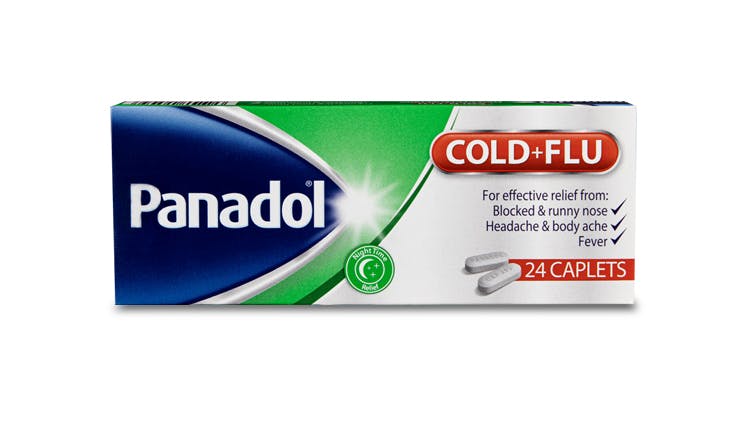 Panadol C&F Night/Nasal is designed to relieve fever, aches, and the pains associated with colds and flu, which cause difficulty in getting to sleep.4,6,19,28,35-37
Key ingredients: Paracetamol 500mg, pseudoephedrine hydrochloride 30mg, and chlorphenamine maleate 2mg.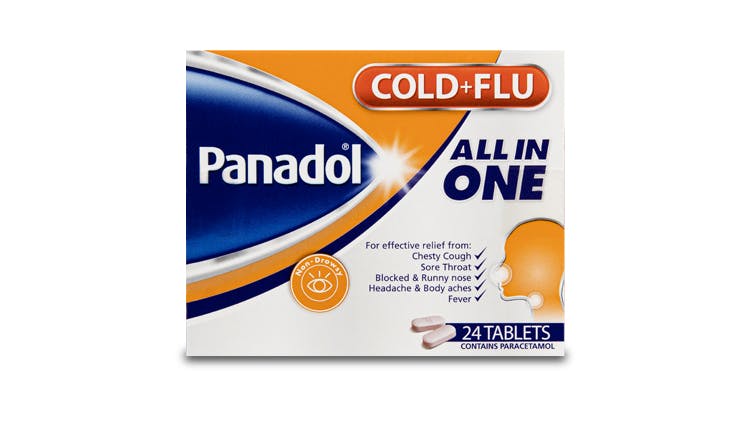 Panadol C&F All in One
Panadol C&F All in One provides fast and effective relief against multiple cold symptoms such as: chesty cough, nasal congestion, fever, body aches, headache, sore throat.3,6-8,20,21,33,36
Key ingredients: Paracetamol 250mg, phenylephrine hydrochloride 5mg, and guaifenesin 100mg.
The Panadol range – the world's leading cold and flu products